And what a year it has been!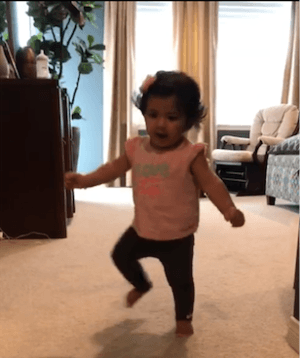 Sonam turned 1 this past weekend and it marks a full turn around the sun for all of us. Our baby girl is walking, talking and getting ready for Dodgers baseball! At this time last year, Sonam's birth coincided with the Dodgers making the World Series, and here we are in Dodger-land, back where we wanted to be a year later. This time, we'll try to finish off what we tried to do last year.
The other big news at our home is that our 3-year-old daughter Jiya is now a mother to 2 kids. And like any good parent, she's in charge of putting Bunny and Joy to bed and teaching them how to add numbers.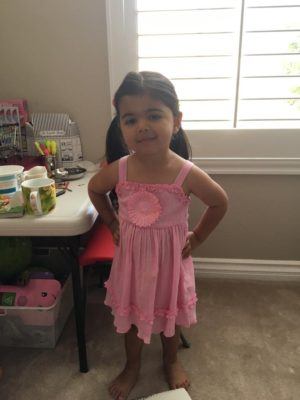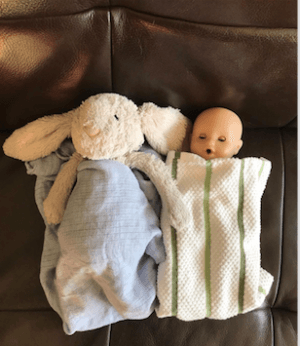 For three-year-olds, time and numbers always seem to be an elastic, bi-directional concept.
"Papa, Bunny is going to sleep right now. Right now, it's 12:08, can you wake him up at 12:02?"
Or, "Joy, what is 2+2? Oh, 400? Yay! Good job, Joy!"
Meanwhile on the work front, we've been adding too.
Since we began in 2015, Adam and I have met and worked with different kinds of lawyers. Many were good, and some were bad. But there were two that we kept working with who always stood out. Not only were they both stellar lawyers in their fields of expertise, but they both were just downright good people. And there were a lot of similarities we came to see too. Both had teamed up together to manage a law practice. Both were husbands and fathers to daughters, just like us. Both did a lot for their community. Both cared a lot about their clients and delivered on their word. All of these were important qualities to us.
Over more lunches and dinners and court appearances together, we got to know Simon and Michael better. Simon hails from Bedford, England. He is a trained chef, a Rotarian, and, now, an emerging Dodgers fan. Michael is a former gymnast and bartender, grew up in Ohio, and speaks Greek and Latin.
Opportunities don't just happen. We create them. And in July, our two firms signed on the dotted line and officially became one, sharing the same roof and one very simple core principle: to offer the very best legal representation to our clients in the most down-to-earth manner possible. Many lawyers identify themselves solely by their profession, so that even a simple conversation with them for a few minutes feels like a full-day deposition. But with some people, you just feel like you've known them forever. Such was the case with Simon and Michael.
But beyond the personal victories that the merger provided, there was an even greater professional one, and that was to provide our clients with a wider array of services and specialized legal expertise. Our combined firm is now spread across 4 locations in California, we have 10 lawyers, and over a half-dozen practice groups: Estate Planning, Corporate Law, Civil Litigation, Personal Injury, Real Estate, International Law, and Intellectual Property. We have a talented and driven staff, our attorneys are litigators in the courtroom and advisers in the boardroom, we serve as general counsel to international corporate clients, we have been retained to advise top government officials, and we are licensed to practice law both in California and New York. Almost all of our clients come to us through word of mouth. They are able to appreciate our industry knowledge and can take advantage of our combined resources.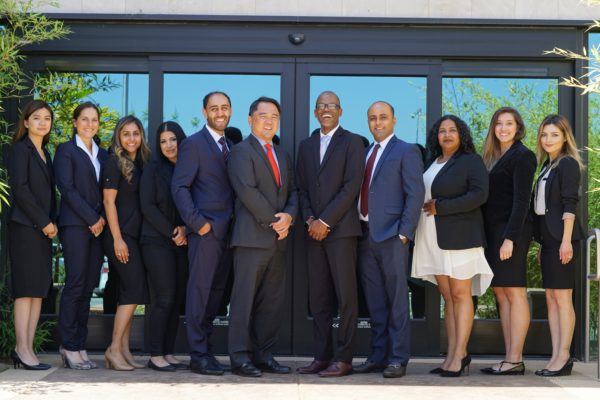 The best relationships are the ones you never saw coming, so to say we are thrilled is an understatement. So as we invite you to look under the hood of our new website (www.bridgelawllp.com) and read more about our comprehensive services, we will keep our heads down and keep on marching, remaining just as grounded and humble and hungry and determined as we were from day one. We will work hard to keep our clients' trust. We will continue to beat expectations, and we will find even more ways to better ourselves each day as a group.
So, yes. Jiya did get it right this time. Here, 2+2 is more than 4, because the whole is certainly greater than the sum of its parts.
To your family's success,