When I met Anshul in college, I was driving a black sports car. She can say what she wants, but I know she liked it.
When we got married in 2006, I gave up that car and exchanged it for a 4-door sedan – my Lexus ES. I still remember the day when I said bye to my racer. My dad was by my side and he told me I was doing the right thing, that I needed to be practical now that I was getting married. It was tough.
I don't think I ever got over it, really. Which is why 10 years to the day of my marriage, in 2016, I bought another sports car. This time, a shiny blue one. It wouldn't replace my memory of the older one, but it did provide its own solace.
Anshul was surprised though when I told her that I was going to hold on to the 4-door Lexus.
"Why?" she asked. With 175,000 miles, it was a good question.
But there was this sense within me that I had to keep it. It just didn't feel right to let it go.
About three weeks ago, on October 21st of this past year, at about 5 a.m., Anshul was in labor and we decided it was time to head to the hospital. The baby was due days before, so we were ready by this time – bags packed, car seat ready, we were pros.
And yet, I hesitated as I stood outside…..
Which car would I take Anshul in?
The practical thing would have been to take the SUV (which we bought after Jiya was born). Plenty of room, it was all gassed up, it was warm in the garage – clearly, the best of the choices that morning.
Yet, outside, in the cold driveway at 5 a.m., I looked at my black 4-door Lexus just sitting there. Its axels were shot, the seats torn up, the engine cracked, and a few leaks that were taped up, but other than that, she was good to go.
It suddenly hit me…..
"We'll take the Lexus," I said.
"What?!" It's like she was annoyed because she had heard me wrong.
"We're going to take the Lexus!" I repeated.
"Why?!"
Now, she was officially mad.
"We're just going to. Trust me," I said.
Sonam was born that night at 7:30p.m. She weighed in at a healthy (almost) 8 pounds, and a few inches taller than Jiya was. Best of all, my new daughter was already helping out Papa. Though she was due on October 17 (Game 3 of the Dodgers/Cubs game), she stayed in until we won the National League Division and came out right in the middle of the Dodgers' 4-day break before the World Series, so as to not let her Pops miss a single game.
After night one in the hospital, we decided we wanted to be discharged early. After all, if we weren't going to sleep anyways, then we'd rather stay awake at home. So on Sunday the 22nd, at around 9:30p.m., I ran downstairs to get the car ready, and pulled it to the front of the lobby turnaround, where Anshul and the nurse and Sonam were waiting.
As I put Sonam in the car seat, we were about to drive away, when I stopped the car, got out, opened the back door, and took this photograph.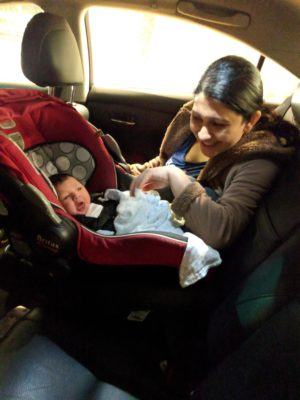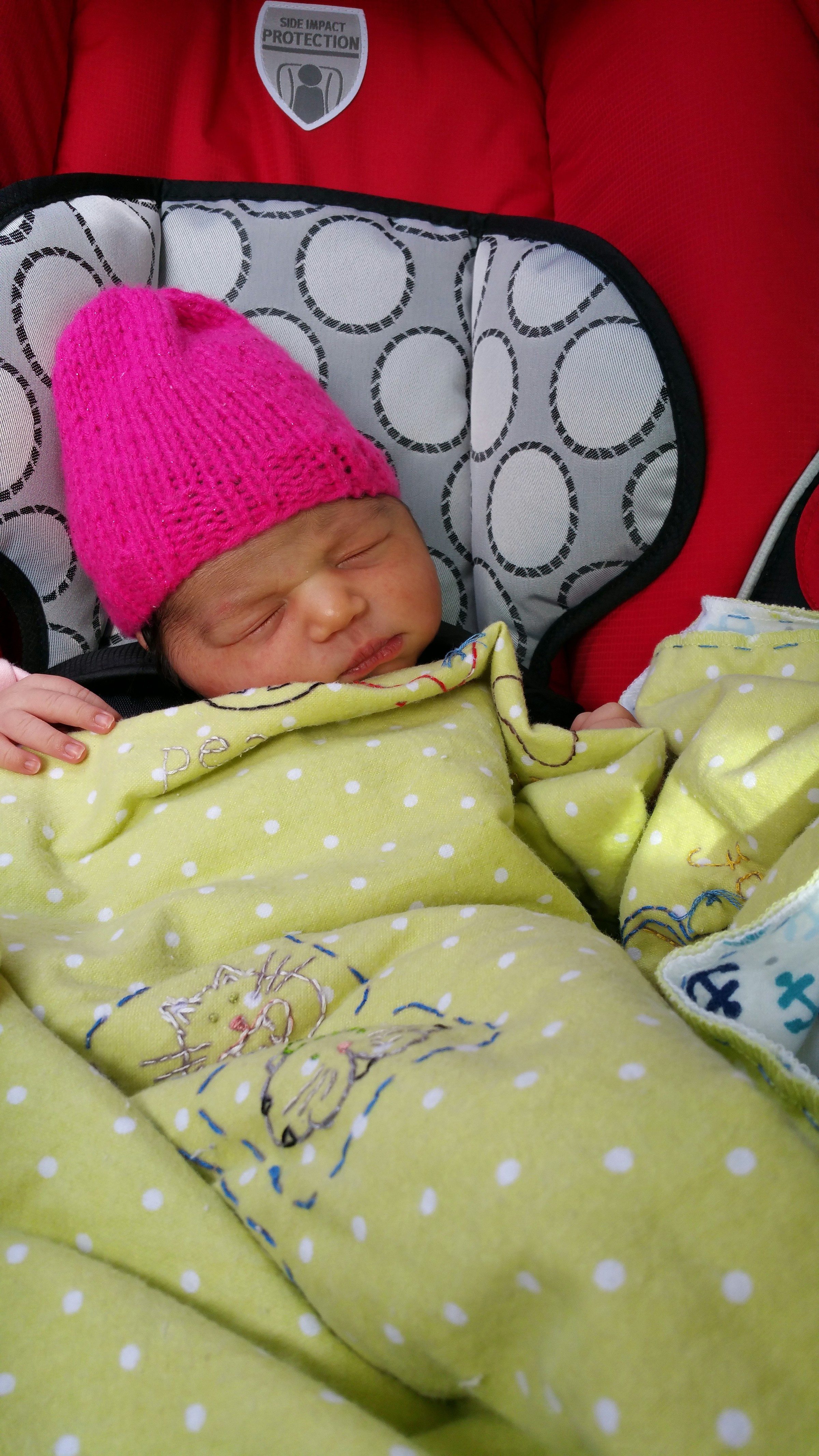 You see, as I stood in the driveway at home the morning before, it occurred to me why this 4-door was still in my life all these years. It's because this was the car I brought Anshul home in the night we got married: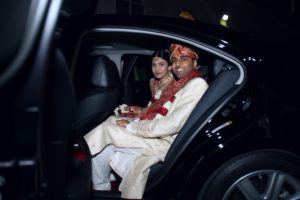 And this was the same car that I brought Jiya home in back in January 2015 when she was born. Though it's hard to tell, I took this photograph of Jiya sitting in the carseat in the backseat of the same car: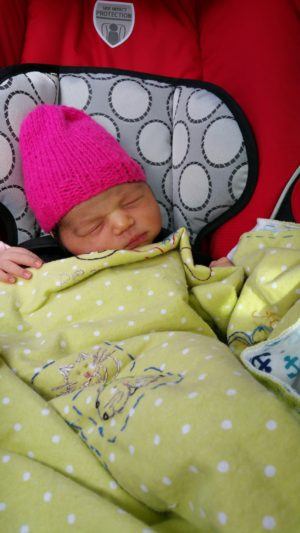 And so, I wanted to make sure that Sonam kept with the tradition of me bringing home my ladies in the backseat of the same car.
In 175,000 miles that my old sedan has traveled and taken me, my greatest memory of it will always be this.
To your family's success,