This is an awful week. But I can't say I didn't see it coming…
How do I officially begin saying good-bye to a man who put me to bed every night for years? Granted, he didn't know my name, but we all knew Vin Scully and we knew with each Dodger game, Vin would basically invite us into his home (because that's what the stadium was to him), pull up a chair for us and just shoot the breeze.
Most kids past their bedtime would sneak back out to watch the game on TV, but with Vin on the mic, there was never the need. I still remember many bottom-of-the-ninth nights as a kid being tucked in my bed, listening to the crowd (Vin would always make sure you heard them), and hearing Vin on the radio tell me that that the count was two balls and two strikes, with two on and two outs, in a two-two tie. I would hear the crack of the bat, the crowd roaring, and then Vin telling me it was a drive to deep right field — and then me gripping the sheets, holding my breath — lost in the pin-drop silence of 56,000 people holding theirs too. In those many tense moments, it was Vin narrating my uncertainty in those dark nights of my bedroom, assuring me and every kid who ever loved baseball in Los Angeles, that it was going to be fine … "way back…she is gone!" Those were the nights we fell asleep happy, to the sweet sounds of victory and Vin Scully.
As a kid, he was like your badass granddad. He would sit back and casually tell you stories of all the great ones. You didn't even need to ask him.
In 5th grade, we read the book "In the Year of the Boar and Jackie Robinson." But then you hear that Vin Scully knew Jackie Robinson and raced him on ice skates. That was the difference with grandpa Vin.
Vin Scully made visiting the game a pilgrimage for us. In the older days, all the loyal fans would bring our transistor radios while we were up high in the bleachers of Chavez Ravine. Forget that we were watching the game with our own two eyes at the stadium, we were so reliant on Vin telling us what we were watching. We needed to watch from his perspective. That's called changing the game forever. I'm not sure how we will do it after him.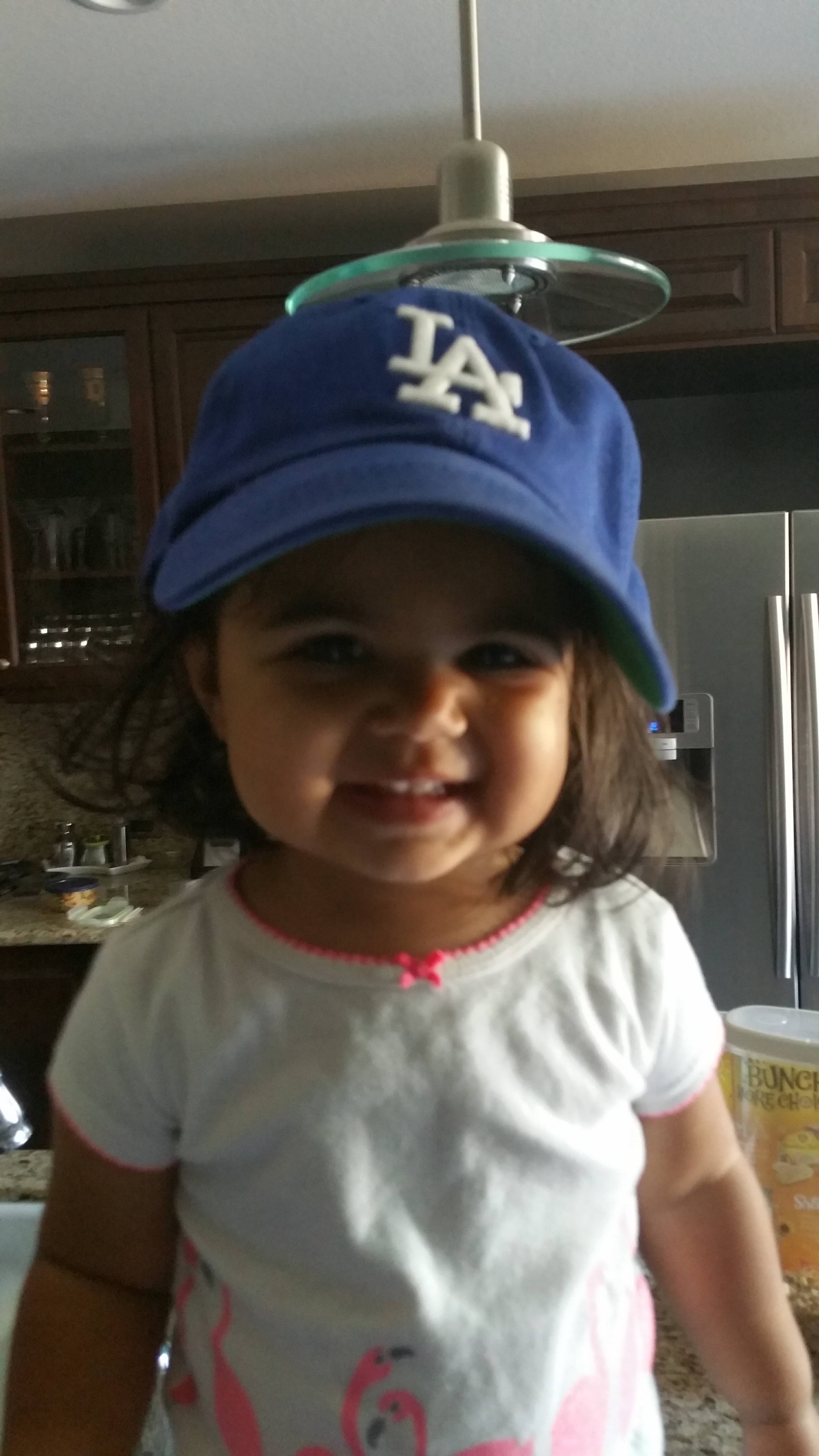 When Jiya was born, I knew that one of the things I had to do as a parent was to take her to Dodger Stadium while Vin was still around. I'll never forget holding my daughter up at Dodger Stadium this year so she could see Vin Scully wave back down from the press-box during the 7th inning. He had a bird's eye view, but he sees all the kids waving back at him. I'd like to believe he saw Jiya too.
To your family's success,